Resources
Research isn't so daunting when you have the right resources to get you the information you need. Here are a few recommended sources by Mrs. Sheridan:

Destiny's WebPath Express or Destiny Discover. Use this before going to Google. It searches just like Google does (the web) but only educator-approved websites. You can trust the content from the links you get through WebPath Express. Simply go into Destiny and choose WebPath express on the left side. Destiny Discover combines all of our resources into one spot - all books, databases, and websites. Make sure you sign in to get the full effect.


Biography in Context is a great tool for finding information about just about anyone. Want the life story of Justin Bieber? You'll find it here. How about inside facts on Hunger Games star Jennifer Lawrence? Yep. Author of the Divergent series, Veronica Roth? No problem. This simple to use resource is your one-stop shop for anything Biography.



Want a crash course on basically any topic? BrainPop offers quick videos on a range of subjects. Your teachers will be extra impressed if you are checking this out at home. :)



Teen Health and Wellness is not only a site to learn about teen health issues, but also a site to learn from your peers. Teens across the country submit their own stories for you to be able to know what it is like for them going through their health/wellness issue.

Wo

rld Book Online is an always current encyclopedia in a convenient online format. See Computer Lab A or Mrs. Sheridan for the log in and password.




Fact Monster
is a great research tool, especially when doing a research project on countries or states. Or, you can find timelines, dictionaries, games and quizes, a homework help center, and even a companion guide to Harry Potter. Hint: if you're doing a countries or state report, use the search results from the Kids' Almanac.

How Stuff Works
is one of my favorite sites because it does exactly what its name implies: it tells you how stuff works! Do you wonder how CD burners "burn" CDs? How cell phone viruses work? How about how mosquitoes suck our blood? Find out basically any curiosity here.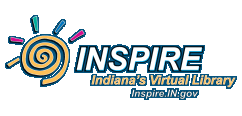 Inspire
is Indiana's free database for Indiana residents. The majority of the resources will actually count as a print (book or magagine) resource because they are originally printed and just added to the Internet for ease of use.
CultureGrams Online
. This is the online version of the binder that we have in the library, and includes every country in the world! Find interesting facts about your country that you might not have found otherwise.

Do you know what Cyclothymia is?
WebMD
does. It describes basically any disease or condition, has a medical dictionary, and even a symptom checker if you're unsure what your ailment is.
Gale's Opposing Viewpoints in Context
. If you are wanting to convince someone that our school needs uniforms, or that classes should be seporated by boys and girls, then this is the place for you. Any argumentative writing research should start here! (Also, SIRS Discoverer has Pro/Con resources, as well.

IMDb, or Internet Movie Database
, is a great place to find anything you wanted to know about a movie. Find ratings, movie quotes, trivia, and a lot more. Wondering who that guy is who played the voice of Shrek? Easily find out here.

Princeton Public Library
- Have an eReader and want to get more use out of it? Check out the Princeton Public Library - they have many eBooks and audiobooks to choose from on
Overdrive
! They also have a free music download service, called
Freegal
. If you're without an eReader/tablet, you can (of course) visit the library for books, audiobooks, movies, and more.
View their online catalog here.
Health and Wellness Resource Center
. This database is for researching health topics, like sports concussions, gluten-free living, and finding out if Twitter is addictive!
Books and Authors
. See Mrs. Sheridan or your teachers for the password. Hint: the singular version of the BrainPop password. This resource helps match you up with the right book!
LitFinder. Quoted from site: "LitFinder provides access to literary works and authors throughout history and includes more than 150,000 full-text poems and 800,000+ poetry citations, as well as short stories, speeches, and plays. The database also includes secondary materials like biographies, images, and more."
Gale's Science in Context.
Here you can find science news, biographies of famous scientists, animal information, and general science info.
NBC Learn
: This is an award-winning award-winning collection of 15,000 online video resources about History, Science, English, Math, and Health.
All EBSCO resources
. Here is a listing off everyone from one company. I would suggest using Explora Secondary Schools for general research, and Rosetta Stone if you want to learn a new language! Points of View is also included here if you are having reserach argumentative topics (pro/con). Finally, there is a Biography Reference Center that I would recommend if you are researching a person. See Mrs. Sheridan for the usernames/passwords if using it outside of school.